Plant some instant colour
Look out for some colourful bargains in the garden centre, to give your garden an instant improvement. Summer bedding plants are being sold off cheaply to make way for autumnal plants but they can still provide colour for at least another two months. Snap up tender fuchsias, pelargoniums (often sold as 'geraniums'), and osteospermums and use them to fill gaps in pots or around the patio. Plant up areas close to outdoor dining areas, so that these are the most colourful parts of the garden as you enjoy the end of the summer.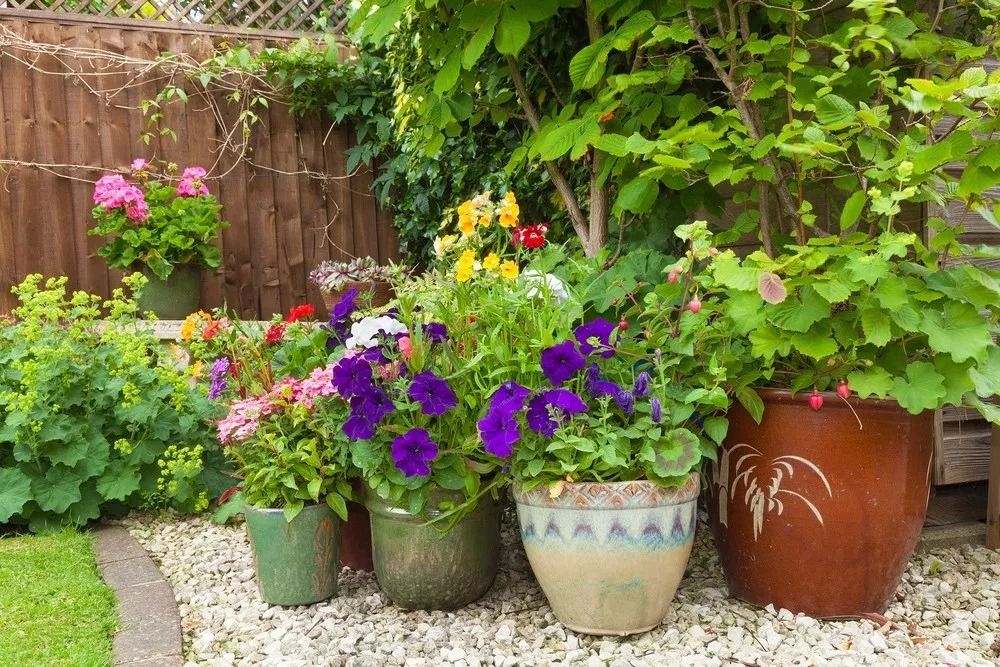 Cut back, water and feed container plants for a longer display Photo: Shutterstock
Cut back plants that have got too big
Trailing petunias, fuchsias and ivies can get too big for their space in containers so trim them back to avoid your container displays looking 'lop-sided'. Also trim back any plants that have 'crowded out' other plants in pots, so that you can see every plant in the display.
Hunt out those yellow leaves!
Even the healthiest roses will have some old, tired leaves now. Get rid of yeelow and diseased leaves anf your plants will get an instant lift. They are dead easy to remove though, just pull down on the leaf stem and it will easily break away from the main stem of the plant. Pull off yellowing and diseased leaves and snip off any that are surrounded by healthy leaves. Put them in the bin, then stand back and admire a healthy lush green roses that should still have more flowers to come.
Water and feed plants in summer containers
Water and feed summer-flowering plants in pots to get as much from them as possible. It may nearly be September but summer displays in pots can keep looking good up until the first frosts. Plants such as pelargoniums, nemesia, roses and fuchsias have lots more flowers in them if you give them a bit of TLC.
Check the compost in the pots by pushing your finger into it. If the compost is fry all the way down, then it needs a good soak. Add a half strength general fertiliser such as liquid Growmore or maxicrop seaweed fertiliser to your watering can, to give your plants a late boost of nutrients.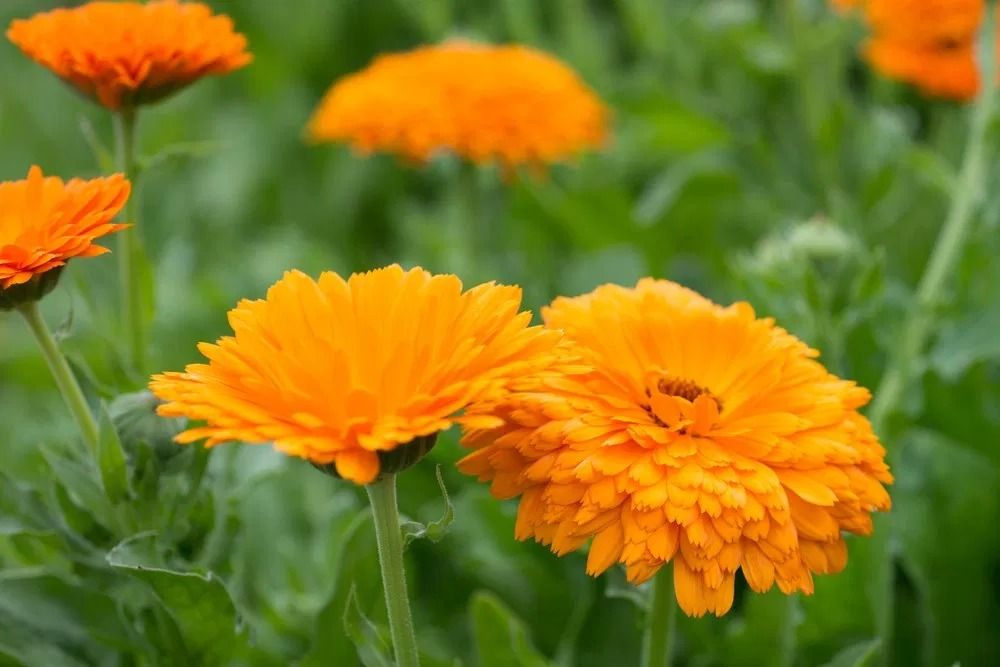 Sow hardy annuals such as calendula in late summer Photo: Shutterstock
Sow some easy flowers
Hardy annuals such as pot marigold (calendula), larkspur, nigella and honesty can be sown direct in the garden now. Mix together all the seeds with some sand and sow them over a bare patch of soil to create a colourful flower bed that will be a riot of colour early next summer.
Make sure the soil is weed free and rake it level. Sow the seeds and then gently rake them into the soil, before watering well. Label the area after swing so you don't forget the good work you have done!